Post Surgery Home Care
Post surgery In Home Care Through Out Los Angeles
Get back on track with our specialized service. Post surgery routine is an important factor for full success of a surgery no matter what age. For adults, it often means for a short-term services of a skill caregiver. We are highly recommending our specialized concierge servicer for individuals who strive to maintain their independence, alleviating pain in order for them to get back on their feet.
We employed well-trained and dedicated non-medical care partner to providers you complete support to help you recuperate quickly from surgery. Apart from helping with mobility, transfer, range-in-motion and ambulatory assistance, we also provide reliable and regular transportation to physical therapy, and other daily household chores.
Since it is the highest priority of every individual to recover after surgery, we help to facilitate everything for your early recuperation with all your needs to be taken care of by a personal assistant who will assist you safely and comfortably in every step of your recovery. Someone who can:
Run errands
Pick up groceries and prescriptions
Provide light housekeeping
Laundry services
Meal preparation
Your Pet such as feedings, walks, vet visits or even trips to their groomer
We will provide you a companion that of a best friend to make you feel well and more relaxed from possible hassles. We are one of the leading provider and we understand that there are physical limitations that you will be experiencing right after your surgery. We will help you avoid from frustrations and anxiety as you strive to get back to your normal life routines. We had developed a care plan to meet all of your needs to guarantee a speedy yet smooth recuperation.
The following are some of our services:
Physician appointment coordination
Medication reminders
Transportation to follow-up check-ups
Ambulation supervision
Bathing and other hygiene assistance
Respite care for family caregivers
Aesthetician services
Assistance with correspondence with family and friends
We are highly committed to help our patients recover in the comfort of their home under the supervision of experienced and professional nurses and caregivers. No matter what level of nursing assistance you may need, we can help you.
We provide an excellent nursing package for your fast recovery from:
Wound care
Medication
Stomach
Nutrition
Physiotherapy exercises
Rehabilitation
Procuring specialist equipment, etc.
A path to healing at home is the best remedy for a wounded patient. Through an intensive assistance depending on the patient's needs, we are very much glad to offer you great post surgery home care to enable you get back on your toes and do the things you love.
We understand that it is hard to perform duties and other responsibilities if there is no full recovery. We are committed to help you recover and live your life again just like the way it was before. We do our job well with full awareness that our patient also needs genuine care and motivation for them to heal and enjoy life more.
Communities
Beverly Hills, Bel Air, Century City, East Hollywood, West Hollywood, Burbank, Studio City, Brentwood, Westwood, Santa Monica, Venice Beach, Redondo Beach, Malibu, Pacific Palisades, Long Beach, and Rancho Palos Verdes. All of Los Angeles County and part of Orange County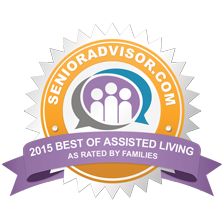 [schema type="review" url="http://extended-arms.com/post-surgery-home-care" name="Extended Arms Senior Home Care" description="Extended Arms Senior Home Care" rev_name="post surgery home care" author="28 reviews" user_review="5″ min_review="1″ max_review="5″ ]