Geriatric Home Care
Geriatric Home Care Though Out Los Angeles
Life can be more challenging when aging starts to get complicated. But, don't worry as we help to provide comprehensive geriatric home care services for your loved one's safety, health, and well-being. Our services are specially designed to assist you with your loved one's day-to-day needs even if you are distanced from our home.
With our exclusive services, you can trust your loved one's well being with us. Through our professional and experienced caregivers, you are free not to worry about their needs. We are passionate in every work that we do as we understand that seniors are more sensitive than any other patients. It is part of our mission to be able to provide excellent care to guarantee that we can fully take care of your loved one and give them the best experience to enjoy life more than it can offer them. We also understand that it is important to have your peace of mind so we assure you that we will be doing our very best for your loved one.
We provide the following services for your geriatric home care needs:
Our nurses perform a complete in-home assessment on the social situation and physical condition of your loved one to help recognize concerns and set objectives for independent living. The information gathered from the assessment will help our nurses build up a personalized home care plan so that the caregiver will have something to follow in each of their visit. We make sure that we do perfect matching between our clients and caregivers based on the information from the assessment conducted through experience, personality and interests.
Our staff will support families who are living from a distance away from their loved ones to have someone make an oversee care and let them know about the changes or problems in their loved one's needs. Through our referrals and coordination of care, we keep good communication to give regular updates on the family regarding their loved one and make our staff available if there are questions and other concerns that need to be answered.
We are dedicated to provide our client and their families counseling about issues on elder care.
We can help assist with transferring or moving an older person to or from an independent or assisted living, nursing home, or retirement community.
We can manage with the purchase or rental of medical equipment delivery. We can also perform review on medical issues, and referrals to geriatric specialists like elder physicians and attorneys.
We also provide specialties in a wide range that are targeted to your exclusive needs which include:
Rehabilitation
Personal care
Medical and social adult day
Respite programs
Caregiver support groups such as information and referrals to community health and legal resources and counseling.
We are professionally inclined to develop a well-tailored home care plan to meet the needs of our clients and their family with the principle of getting comfortable and healthy at home, whether for part-time companionship or full-time medical care. We are bound to ensure the self-esteem and independence for our clients who want to remain at home or in the community.
Communities
Beverly Hills, Bel Air, Century City, East Hollywood, West Hollywood, Burbank, Studio City, Brentwood, Westwood, Santa Monica, Venice Beach, Redondo Beach, Malibu, Pacific Palisades, Long Beach, and Rancho Palos Verdes. All of Los Angeles County and part of Orange County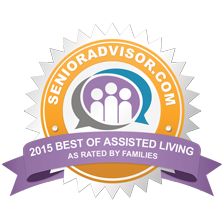 [schema type="review" url="http://extended-arms.com/geriatric-home-care" name="Extended Arms Senior Home Care" description="Extended Arms Senior Home Care" rev_name="Geriatric Home Care" author="28 reviews" user_review="5″ min_review="1″ max_review="5″ ]