Why Choose Us
Why Choose Us?
Why choose us Extended Arms team knows how it is to deal with a loved one with a declining health. It is hard to watch and a challenge to deal with. But you can trust Extended Arms to provide the assistance you need to care and keep your loved ones comfortable with their situation. We do and fulfill this through our commitment and passion in what we do and how our team can significantly help you and your loved ones.
Why Choose Extended Arms Senior Home Care
* We Require Our Caregivers to Have At least 2 Years of On Hand Training
It is part of the company's standards to hire caregivers who have undergone 2 years of on hand training. It is the team's aim to ensure that your loved ones are cared for by capable and caring hands. That is why we make sure to conduct our screening process carefully.
* Thorough Background Investigation
Extended Arms regularly conducts an annual federal, state and DMV background check. We want to deliver a safe service that you can rely on anytime. To fulfill this, we made it part of our quality standard to provide caregivers that passed all these background checks.
* Required Training
Providing you with caregivers that are capable is part of our commitment to you. We ensure that the caregivers we assign to care for your loved ones are knowledgeable. To ensure this, our company requires ongoing routine training. The trainings we conduct are customized based on the client's specific needs. This is to ensure that you and your loved ones only receive standard quality home care.
* Random Drug Tested And Immunization Shots Updated
For you and your loved one's safety, we make sure that the caregivers we hire have passed our drug screening exam. Extended Arms also conducts random drug tests and ensures that everyone in the team is regularly receiving immunization shots. Your loved one's safety is our priority.
* Choose us No contract! Pay as You Go!
Our team is here to provide the home care assistance you need anytime. You can use our service any time and as frequently as needed. You do not need to sign a contract with us. No matter you're your home care needs are, we will ensure to deliver it to you in the highest quality we can.
* No Minimum Hours
Our team understands that not all clients may need every service that we provide. In some instance, you might just need someone to aid in making meals or bathing your loved ones. No matter what assistance you need, we will deliver it and you do not have to worry about minimum hourly requirements since we have none. If it is what you need, we can grant an hour of the service once every week or just a few hours per day.
* Free Consultation
We are offering a free consultation. Our team considers this offer as an opportunity to know what your needs are and find and make a suitable solution for it. During the free consultation, we will help you in determining the services that can best meet you and your loved one's needs. Choose Us and you will know why we are the best senior home care service
If you want to have someone who you can trust to keep your family member safe and well taken care of, Choose Us! Extended Arms caregivers can fulfill that.
Communities
Beverly Hills, Bel Air, Century City, East Hollywood, West Hollywood, Burbank, Studio City, Brentwood, Westwood, Santa Monica, Venice Beach, Redondo Beach, Malibu, Pacific Palisades, Long Beach, and Rancho Palos Verdes. All of Los Angeles County and part of Orange County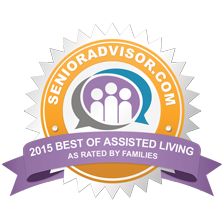 [schema type="review" url="http://extended-arms.com/choose-us" name="Extended Arms Senior Home Care" description="Extended Arms Senior Home Care" rev_name="Choose Us" author="28 reviews" user_review="5″ min_review="1″ max_review="5″ ]