Living Assistance Home Care
Living Assistance Home Care
Living assistance home care service will always be the best answer to the needs of those individuals who always want to provide their weak and sick family members with an excellent non-medical care service at home. This home care service is an effective solution to the problems of those individuals who don't know how to handle the needs of their old and sick family members more effectively. It is divided into three types. The first type of this home care service is well known as the in-home companion care. This is the most recommended type of home care assistance for senior citizens who are already weak and vulnerable to several kinds of serious medical conditions at all times.
The in-home companion care will never fail the expectations of those individuals who are afraid to leave their old parents or grandparents alone in their residential facilities during office hours. It works more efficiently than the type of services that the staffs of a home for the aged can offer to senior citizens. Of course, it will always be conducted with the help of professional caregivers who are already experts in the process of providing extensive care to seniors.
The second type of living assistance home care service that people should not ignore if one of their family members is suffering from the negative effects of a serious medical condition or any type of substance abuse is the bedside assistance. This home care service can help patients from hospitals and rehab centers to achieve full recovery at home. The caregivers for this home care service can help patients to organize their home-medications more effectively even if their family members are not always available on their side to assist them. The home care service was designed provide extensive assistance to those patients who really want to complete their medications at home.
Bedside assistance will always be the best solution to the needs of those patients who don't want to stay in a hospital or a rehab center for several days while waiting for their full recovery. And the third type of assistance home care service that people should not ignore while aiming to provide expectant mothers with extensive care at home is the aftercare assistance. It is a fact that giving birth to a new baby is a huge challenge for a mother. Some expectant mothers need to undergo a special surgery just to make sure that their babies will be born safely.
Expectant mothers who undergone a surgery while giving birth to their babies should be provided with an aftercare assistance at home to make sure that full recovery will become much easier for them to achieve. This home care service will never fail the expectations of those expectant mothers who really want to play and stroll with their new babies as soon as possible right after the completion of their pregnancy surgery. All these things make assistance home care service the best type of home care service for all kinds of complicated issues that may occur in the daily living of a family. Those individuals who have weak and sick family members should always remember this home care service while aiming to provide their vulnerable family members with the best and most reliable type of care.
Communities
Beverly Hills, Bel Air, Century City, East Hollywood, West Hollywood, Burbank, Studio City, Brentwood, Westwood, Santa Monica, Venice Beach, Redondo Beach, Malibu, Pacific Palisades, Long Beach, and Rancho Palos Verdes. All of Los Angeles County and part of Orange County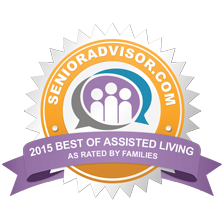 [schema type="review" url="http://extended-arms.com/living-assistance-home-care" name="Extended Arms Senior Home Care" description="Extended Arms Senior Home Care" rev_name="Living Assistance Home Care" author="28 reviews" user_review="5″ min_review="1″ max_review="5″ ]