Hospice Home Care
Hospice Home Care
Are you in need of the best team of hospice home care non-medical and health professionals who can help you out with your medical and health needs? If yes, our company is here to guide and help with such concern. We provide hospice home care to help dying people to get hold of peace, dignity and comfort free from unwanted effects of illnesses in their body. We are going to control the severe pain and unwanted symptoms that may be caused by the health problem you are experiencing so that you will remain to be comfortable and alert in the best way we can. Our hospice home care also provides full support to all our patients' family to arouse their faith that they can get rid of such unhealthy situation in their life.
Our Company's Hospice Home Care Services
Our hospice home care is suitable for all the people who are close to the end of their life. We have our skilled and knowledgeable team of medical and health professionals that will be maximizing comfort, time and effort for those terminally ill people. We are going to lessen the pain they are experiencing and address more on psychological, physical, social and even spiritual needs of our clients. Along with our hospice home care, we also provide respite care, practical support and even counseling services to help our patient and even their family to handle and deal with the situation.
Unlike other types of medical and health care services our hospice home care is greatly different when it comes to the convenience and effectiveness it is highlighting to the entire patient. The focus of hospice home care is not only to lessen pain and suffering of some of the underlying diseases of our patient. The goal of our hospice home care is to support and allow our patient to get hold of the highest quality of their life for whatever time still remains in their life.
Hospice Home Care Services We Offer
To give you an idea with the hospice home care services we offer to all our patients, here are the important services we cater to our patients:

Management of Unhealthy Pain and Symptoms
Holistic Care Service
Bereavement for Follow-Up Services
Delivery Services of High Quality Health and Medical Care
Assessing of Spiritual Concerns and Needs of Patients
Counseling and Spiritual Care Services
These are just some of the essential services that are part of our company's hospice home care. With all of these services, patients and their family are given high percentage of assurance that even in some little ways of care and attention we are going to give you, we can be your best help towards relieving yourself from the severe pain brought by the illness you are experiencing. Thus, even for little time, you will feel comfortable and relax even if you unhealthy threats in your life are at stake.
At our company, patient's health and medical needs is our top most concern. With our hospice home care, you are given the assurance that we will not be left by your side and will not let you suffer. We are here to support you with your major concern.
Communities
Beverly Hills, Bel Air, Century City, East Hollywood, West Hollywood, Burbank, Studio City, Brentwood, Westwood, Santa Monica, Venice Beach, Redondo Beach, Malibu, Pacific Palisades, Long Beach, and Rancho Palos Verdes. All of Los Angeles County and part of Orange County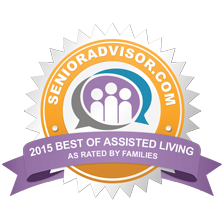 [schema type="review" url="http://extended-arms.com/hospice-home-care" name="Extended Arms Senior Home Care" description="Extended Arms Senior Home Care" rev_name="Hospice Home Care" author="28 reviews" user_review="5″ min_review="1″ max_review="5″ ]