Dementia Home Care
Dementia Home Care
Dementia Home Care Services- Repeated questions, disorientation, confusion with the people and time, neglected nutrition and hygiene are just some of the observable behaviors and actions usually shown by people with dementia. That is why, caring for someone with such type of diseases always takes empathy, love and patience. As memory of the person with dementia continues its loss, We provide Dementia home care that you need to give them requires time and optimal patience to relieve stress of the patient and their family as well.
Countless families continue to trust our company with regards to dementia home care. We provide one-on- one medical and health care assistance services for people who are suffering from dementia. Our company is a reliable one. We are highly recognized worldwide because of our convenience and reliable services.
Our company ensures that our medical and health professionals who are going to render their dementia home care services in your house to do the following:
Maintain safe and healthy environment while they are on their dementia home care service
Encourage engagement to the patient and to their family
Provide mind- stimulating activities that are essential for the patients
Supervised and healthy daily activities are always at stake
Create social interaction between the patient and the family
Provide nutritious and healthy meals for the patients
Manage the changing behavior of the patients
Support the patient and family in dealing with the dementia problems
Our company makes use of healthy and effective approach towards encouraging and assisting dementia patients to cope with all the challenges that are brought by their condition. We are going to provide health and medical assistance services to our patients that will help them to establish healthy and regular routine of their life. This is very essential to restore simple yet healthy pleasures of their life despite of the unhealthy condition they are experiencing. One of the best medical and health treatments that our company is providing to our patients with dementia is more on the hope and faith that let them enjoy their life.
How Our Company Handle Patients With Dementia?
Many people who have dementia condition are usually looked after day to day basis. But, caring dementia patient needs also a break of time and this is our company is best with. On an arranged schedule, we will come and be responsible in checking your condition allowing your family to have time for them as well. We also cater live in care services for dementia patient particularly if they are extremely exposed on the severe effects of the condition.
Our company also assures that our teams are skilled and professional in dealing with the situation. We assure that they can clearly understand emotional and practical aspect in caring for patients with dementia. We also specialized in personalized dementia home care to enhance their assurance that they will be properly guided with the condition they are experiencing. Through this, most people who are experiencing dementia will be given proper care and attention despite of their situation.
At our company, we make sure that we can be of best help with your dementia concerns. We are not going to let you suffer on your own since we are here to help you out handle the situation in the best and healthy way we can.
Communities
Beverly Hills, Bel Air, Century City, East Hollywood, West Hollywood, Burbank, Studio City, Brentwood, Westwood, Santa Monica, Venice Beach, Redondo Beach, Malibu, Pacific Palisades, Long Beach, and Rancho Palos Verdes. All of Los Angeles County and part of Orange County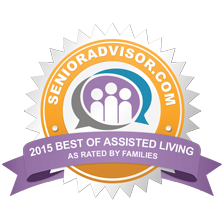 [schema type="review" url="http://extended-arms.com/dementia-home-care" name="Extended Arms Senior Home Care" description="Extended Arms Senior Home Care" rev_name="Dementia Home Care" author="28 reviews" user_review="5″ min_review="1″ max_review="5″ ]