24hr Caregivers
24hr Caregivers Los Angeles
At present, most people are too busy to take good care of their family. That is why, there are some people who are paid to do the job and they are called, "caregivers". Their services can be prefixed with family, wife/husband, and child, young or adult. Caregivers usually help any individual with their daily living activities. They are responsible to provide and take good care of someone who has mental disorder, physical disability (e.g. visual impairment or hearing impairment), or to those people whose health is impaired by sickness or because of old age.
If you are looking for the best 24hr caregivers, we are here to help you. 24hr Caregivers provides well trust caregivers. We aim to help the seniors to maintain a high quality life. 24hr caregivers also provide the assurance and the security of having someone who can offer assistance and available around the clock. We also make sure that the caregivers have gone through a screening process to ensure the safety of your loved ones.
Our company is also specialized in providing care and assistance with your daily living activities such as preparing a meal, grooming, bathing, light housekeeping, companionship, personal care assistance, attend to their medication, assistance to medical appointment or run an errands.
Upon dealing with us, you will get the following:
Obtain a highest level of support. We understand the needs of the dependant and we can provide a suitable and accurate care to be given.
Having a 24hr caregiver is easier because the transition have continuity and consistency.
We offer familiarity and companionship. Caregivers can easily connect and give assurance to their patient and can easily form a bond to them.
Give the loved one the opportunity to focus on the important things and to do their job.
Before thinking of having a 24hr caregiver or putting your loved ones life in their hands, you have to make sure that they are qualify enough to do the job. Our company have effective caregivers and thus, our teams know the great amount of responsibilities they have in taking good care of someone. We also have the skills, the abilities and resources to the job. Our company has a wide knowledge on how to handle and support others.
Our role has been highly recognized as an important one because of the increasing rate of persons with disabilities and the aging population in the society. Many organizations help to provide assistance to support those persons and help to develop different kinds of careers to train them as professional care giver. Also, we enhance the psychological well-being of the care-recipients.
Responsive care is very important in building a relationship. It is also beneficial to us because we can develop a sense of social connectedness, self-worth, and efficacy. It also increases the feelings of love and it helps you in building self-confidence in the interpersonal skills of our teams. It also enhances the relationship satisfaction of the recipients and our caregivers.
Communities
Beverly Hills, Bel Air, Century City, East Hollywood, West Hollywood, Burbank, Studio City, Brentwood, Westwood, Santa Monica, Venice Beach, Redondo Beach, Malibu, Pacific Palisades, Long Beach, and Rancho Palos Verdes. All of Los Angeles County and part of Orange County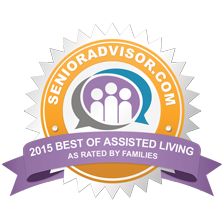 [schema type="review" url="http://extended-arms.com/24hr-caregivers" name="Extended Arms Senior Home Care" description="Extended Arms Senior Home Care" rev_name="24 hour caregivers" author="28 reviews" user_review="5″ min_review="1″ max_review="5″ ]